Welcome to the Homepage of Dale Goodson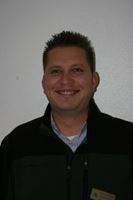 Sales Manager
(503) 256-6560
Ron Tonkin Hyundai
9:00 AM to 5:00 PM Monday through Friday
I grew up in New Mexico until I was about 10. Then, I moved to Australia until I was 15.

I am a big fan of the outdoors. I snowboard as much as I can during the winter and golf all summer. One of my biggest goals right now is to break the big 90.

I enjoy working with people and finding them vehicles that fit their needs. I look forward to working with you.